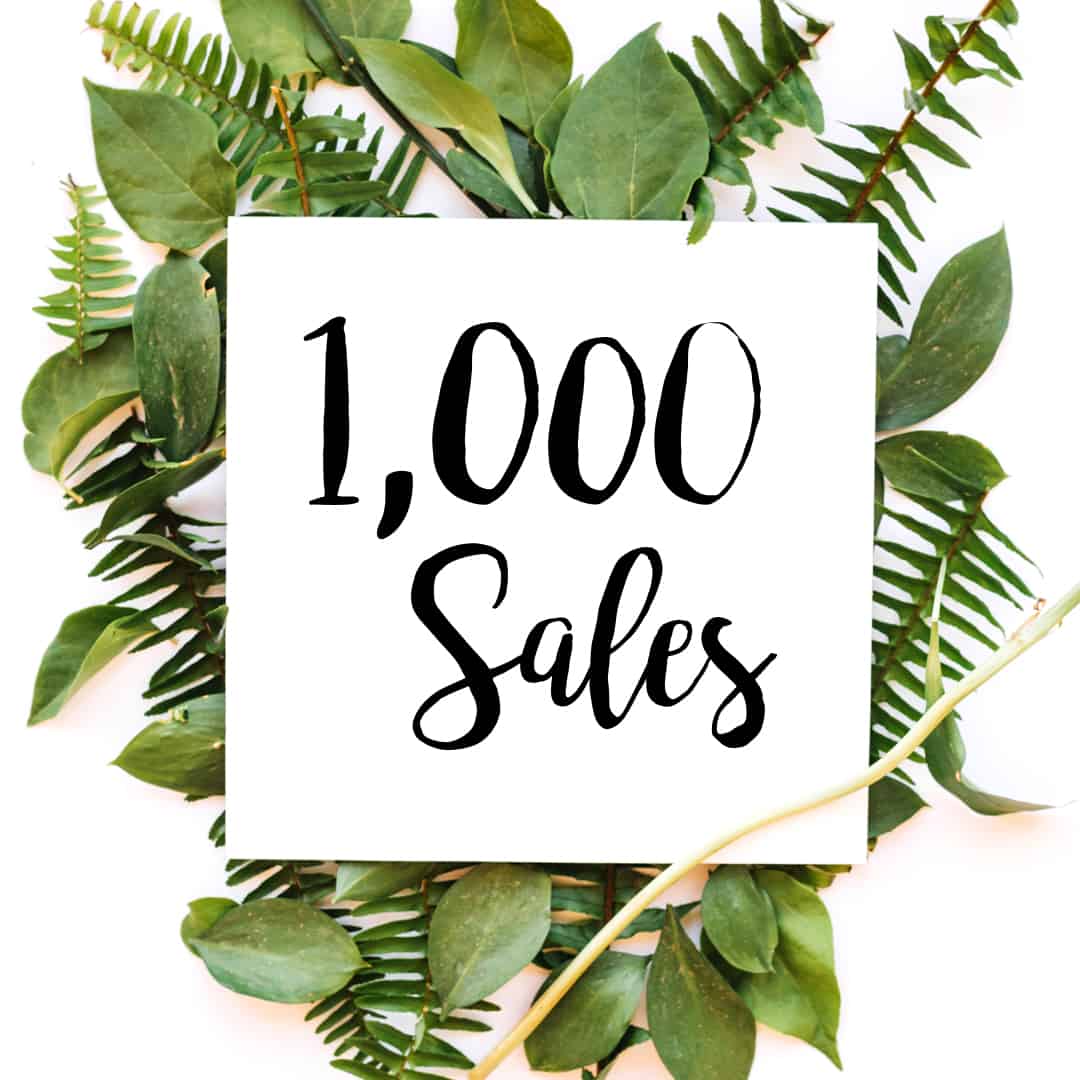 Looking back at the last couple of years, from the celebration of my first sale to reaching my new milestone, I have learned a lot. Here are some of my favorite tips on running a successful Etsy shop.
Just do it!
The biggest obstacle in having an Etsy shop is just getting started. This is where self-doubt starts and you start the questioning everything –  will my product sell, is my product good enough, I don't know how to take photos and the list goes on and on. Fun fact, everybody faces this doubt when starting. You know what makes a successful shop, just doing it. You have to start somewhere.
Customer service
Customer service can make or break your shop. Customers come to Etsy because they want to support small business and for unique goods. They want that personal experience. It is very important to respond to your customers within 24 hours and listen to their feedback. Sometimes it can be hard to hear, but implementing changes from feedback can prevent any further problems and improve your customers overall shop experience.
Experiment
Over time you will begin to learn about who your customers are and their buying habits. The fun part – finding new ways to bring them to your store. You will learn a new language with words like SEO, meta-tags and analytics. All of these tools will help you discover what is working and bringing in the sales. I am constantly tweaking my shop in response to my  stats. You have to keep descriptions up-to-date, look ahead to any events or holidays and what is currently trending. The perfect recipe today may not be that way in a couple of months, you need to stay ahead of the game.
I want to thank all of my customers for supporting my Etsy store and helping me reach this milestone. I wish all of your Etsy shops success and to reaching milestones.